Down the Shameful Alley ...
When it comes to bowling, I have a signature move. It's taking off a single bowling shoe and throwing it at the floor in frustration. I haven't been blogging. Have you noticed? And I wrote this poem in July of '09, back when I used to write poems. "Down the Shameful Alley, and into the Wary Night" Gloomy, overcast, Nick Drake soundtracked, caffeine-free, Eve fever-ridden, still...
20 tags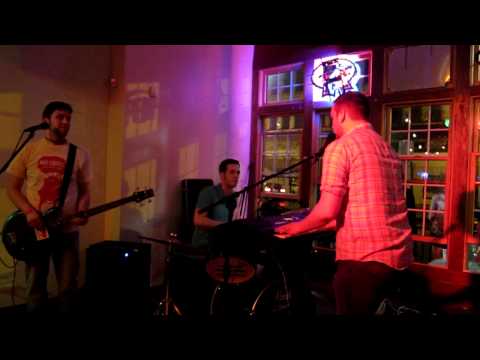 12 tags
11 tags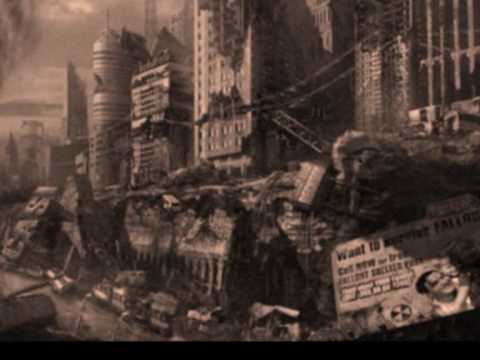 11 tags
Watch
cokemachineglow: L.W.H. f/ Astrronomy :: "Pentagon Q&A" Album: CIA TV (Green Ova Undergrounds; 2012) The featured artist is a friend of mine. Follow her twitter. And this film noir-esque music video is perfect for the track. Also, download links: "Pentagon Q&A" + L.W.H.'s The Tape Hiss Hooligan, one of 2011's best.
7 tags
11 tags
17 tags
11 tags
7 tags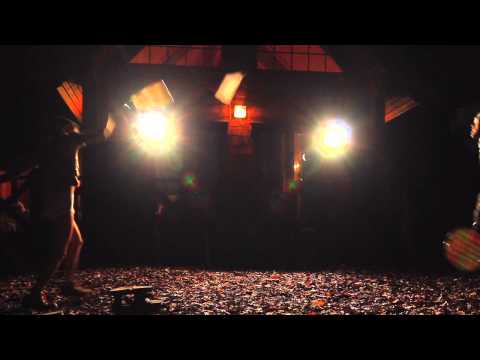 8 tags
Top Artists Last 12 Months
Before I *finally* churn out some year-end lists, I thought I would share my top 30 most listened to artists over the last 12 months. Once again, thank you last.fm for the statistics. This might also provide insight into which artists you can expect to see on my lists. I believe Tom Waits has been my #1 most listened to artist since 2008. This time, however, he was slightly edged out. Randy...
8 tags
13 tags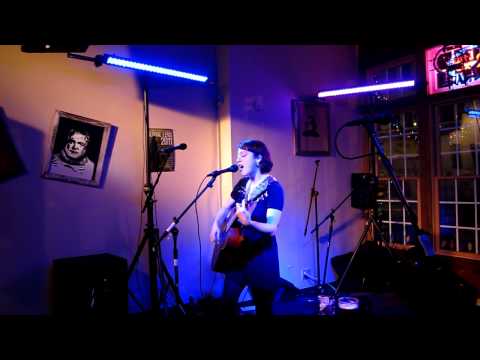 8 tags
9 tags
5 tags
Mid-September, an old friend, Jonathan Bechtel, tagged a few of his Face-friends in a note that lied largely outside my realm of expertise. Rather than engage in a discussion on the workforce in regards to specialization and entrepreneurship, I offered my usual take. Is "idea redistribution" the key to our future? We live in a post-industrial society where ideas are the real stores of...
9 tags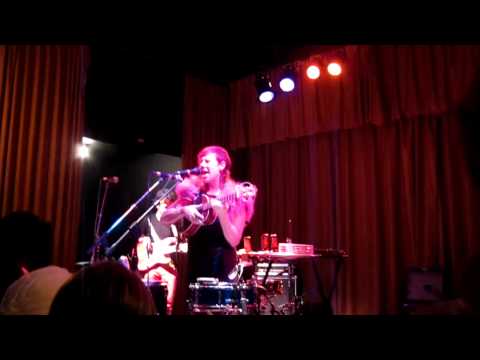 11 tags
Contradictory actions thus far today: listening to Siouxsie and the Banshees currently, eating sardines like a grandpa, and earlier - I cried a smidgin to an episode of Cheers. What does this make me - besides an ill-defined lunatic? Here's the thing that makes it worse: it was Diane's dialog about the death of her family cat. BUT, to my credit, she provided the cat with a human...
11 tags
13 tags
AMERICA, this is you, you nose-licking, fire-cracking, furry-headed freaks! Ah-DUURRR. (Pictured: Abed) America, YOU'RE DEAD TO ME. (Pictured: Troy)
16 tags
11 tags
cokemachineglow: 12 Rods :: "Make-Out Music" Album: Gay? (V2; 1996)
8 tags
13 tags
21 tags
20 tags
14 tags
24 tags
16 tags
17 tags
Last.fm Countdown
It's a race against time to achieve 200k scrobbles by the end of my birthday, May 7, for no particular reason. What else is there to do? Lengthy albums will assist in the final push of 800 scrobbles (Residents, Minutemen, etc). Even with the minor cheating, I'd bet against me. Place your bets here (when will I hit the 200k goal: date, time). Incentive to participate: if...
9 tags
Patton Oswalt's twitter has been flooded lately with discussion concerning Charlie Sheen being booed in Detroit, and whether or not Patton is jealous. Guys, we're looking at this from the wrong angle. Charlie Sheen's Detroit disaster is another planned grab at headlines. Nobody talks about an average show, and a great one is out of the question; Sheen doesn't care enough to...
13 tags
Watch
Colbert and co. killed it. No, really. After this great cover on Fallon, there will never be a better "Friday." In related news, a friend of mine decided to retweet Ryan Cabrera (and subsequently lost her RTing rights). @ryan_cabrera "Someone needs to tell this girl Rebecca its Saturday" …said the 28-year-old "on the way down" and out of relevancy.
9 tags
14 tags
10 tags
I never share with you, tumblr land. You should have some regurgitated love, too. The stickiest sort. Here's a series of musings in the form of tweeting. No, no, waiting until 2am to be even remotely productive is the only way. I'm moving about space and time with incredibly slow precision. If I'm doing number crunches correctly, and dammit I always do, my 16-year-old...
11 tags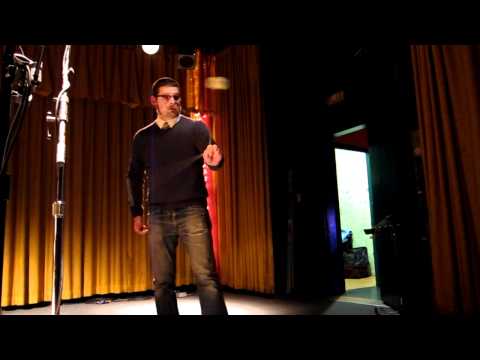 15 tags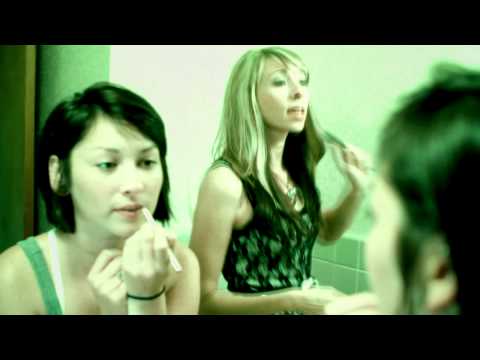 12 tags
14 tags
Congested and so dehydrated that I might tongue-rape any refreshing liquid within a five foot radius. Keep yr distance. But, hey tumblr, I know you like your pizza, right? Boy, I have some for you! Been sickly as of late, but I snagged some pizza featuring spinach and tomato from Avalon Gardens in Youngstown. Oh, and you know I'm on twitter, yeah? Once in awhile, I copy/paste from...
23 tags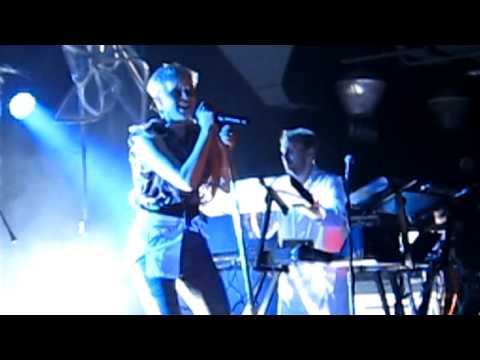 15 tags
I want to both 1) live under covers and 2) breathe. Some of my friends, however, have bigger aspirations. Danny (friend, music-maker, coach, runner) posted that he registered to run Grandma's Marathon, and is hoping the "newfound pressure" will motivate him to train. My response: "You better be able to beat a bunch of grandmas even after a week of binge drinking,...
17 tags
Why do mustaches have to be ironic? Can't I just have a normal one? Or some Princess Bride shiz. Besides, the concept doesn't match any definition of irony that I know of. Whose dictionary are you using? And then there's me the summer of 2009, silver short'ed: Anyhooters, I've been at the last.fm game since 2006. Check me out. Posted this on an old...
19 tags
Tapes 'n Tours
Oh, hey, I posted my Tapes 'n Tapes feature for Cleveland Scene over at The Planet Pluto. You should probably look into it. And below that, there's a bit about Wild Kindness and their tribute album to Calvin Johnson, which I've mentioned before. I also try to write record label mission statements like this one: Wild Kindness: We totally give more of a fuck than we'd like...
25 tags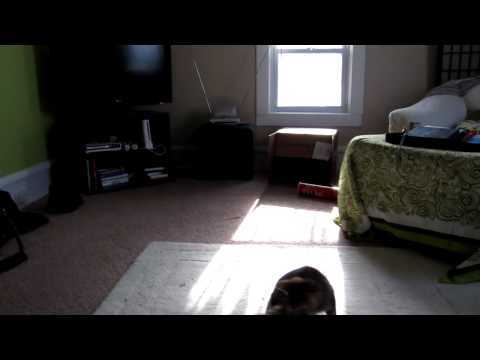 24 tags
Recently, I posted about potential girl cat names. Not only did Karlee get a kitten, but now she has two kittens. Non-female. The Brothers Karamazov, but not Russian. Introducing: Troy and Abed (in your apartment!). Runner-up Names: Oblio and Arrow. If you don't recognize these names, then you missed The Point! I am the King of Cats. At least it's better than being the Sultan of...
30 tags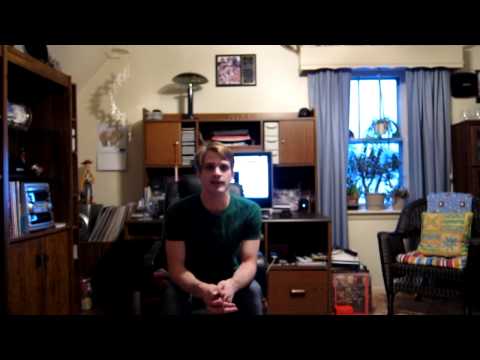 20 tags
Watch
The above video comes compliments of a great style blog, Put This On, that combined efforts with animator Tawd Dorenfeld. The LBJ in question is one of greater importance than LeBron: Lyndon Johnson. Johnson requires some pants, which requires the President to speak openly of his crotch and bunghole. You will love it. As for the House, I have decided to dispel the former name of my personal...
13 tags
What I Think About Music in Twenty One One...
Before I begin telling you what I think, and what you should think about the albums I've heard from 2011, well, let's start with this: Think the Jurassic Park Theme, But 1000% Slower by birdfeeder Or, you could always sing the lyrics that I wrote to the theme: "If you come to our island, we will eat you in two - 'cause we're dino-saaauurrs" "The...
9 tags
Thinking of girl cat names if Karlee gets a kitten. I'd provide a link to her, but she pretty much doesn't exist online. Here's what I have so far: Ellie, Quilt, Banana Bread, Chimberie, Kleinställen, Zebra, Vey, Doodle-Butt, Isabella, Rae the Rabbit, Jingles, Yoplait, Alibi, Piebrain, Fester Is a Her, Monocle, Quizzly, Penny the Pint-Sized Furball, Yomstoe, Fizzles, Helberta,...
14 tags